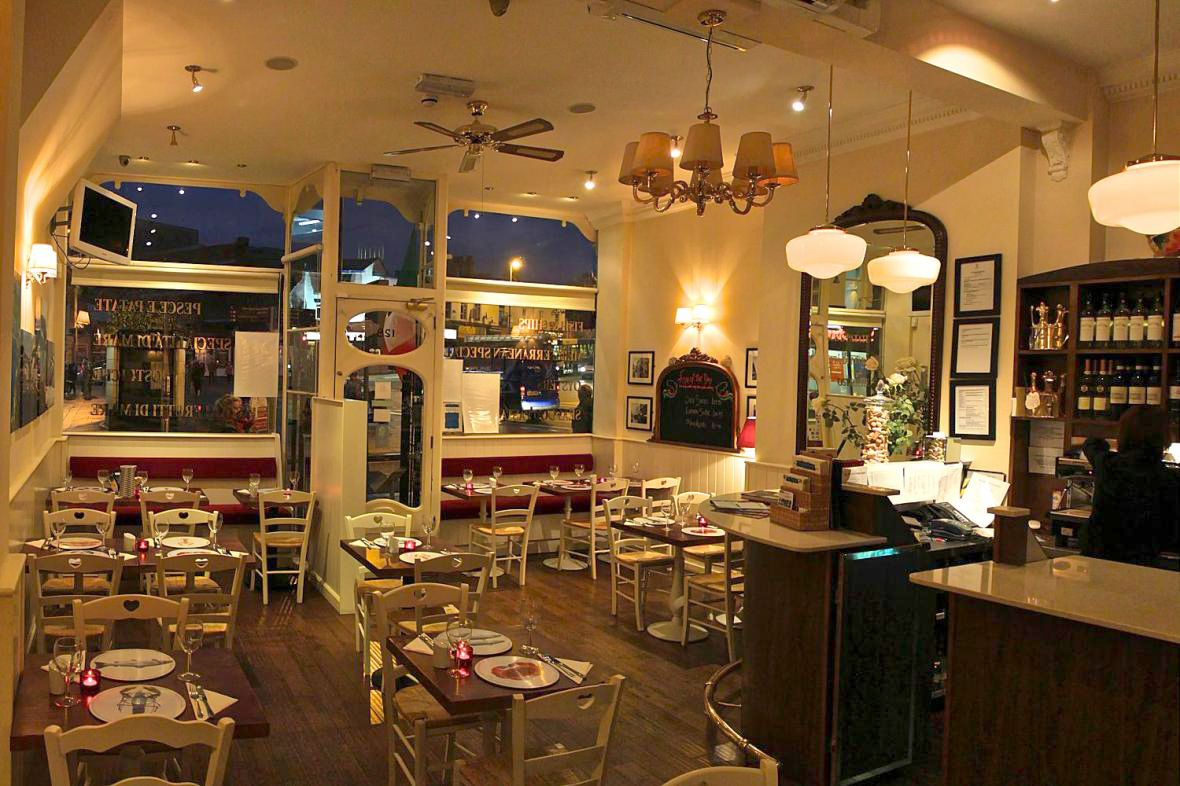 Welcome to
The Italian Club Fish
Fish has long been part of our lives, dating back to our great-great grandparents, who crossed the shores from the Italian mountain village of Picinisco, to settle in Glasgow & Edinburgh, making their living by supplying the local communities with the British favourite of Fish & Chips.
Slowly, the Italian immigrant community began introducing Italian delicacies alongside Fish & Chips & then began opening restaurants that only served Italian food, thus helping to change the culinary map of Britain. Enjoy!
Our menus draw on the nostalgic dishes of our home towns in Lazio and Puglia and marry them with the extensive experience of our Chef Patron, Maurizio Pellegrini in refining and revisiting those dishes for 21st century dining.
Lunch? Dinner? Whatever the occasion, we'd always recommend you book a table with us first. To book a table, call us 0151 707 2110 or click the button below.
We have a wonderful private dining room on the first floor of our restaurant. From birthday celebrations to corporate events, there is no event that we would not consider and we welcome your ideas. This self-contained room holds up to 30 people for a sit down dinner and up to 50 people for a buffet-style event.
Please contact [email protected] for further information.
We also do our extensive menu to takeaway for you to enjoy at home. Below are the partners we use for delivery and click and collect.
For click and collect please click on Pre O Day.
For local delivery please click on Deliveroo or Uber.

Opening Hours
Mon – Sat 12am – 10pm
Sunday: 12am – 9pm
Location
128 Bold Street.
Liverpool, L1 4JA